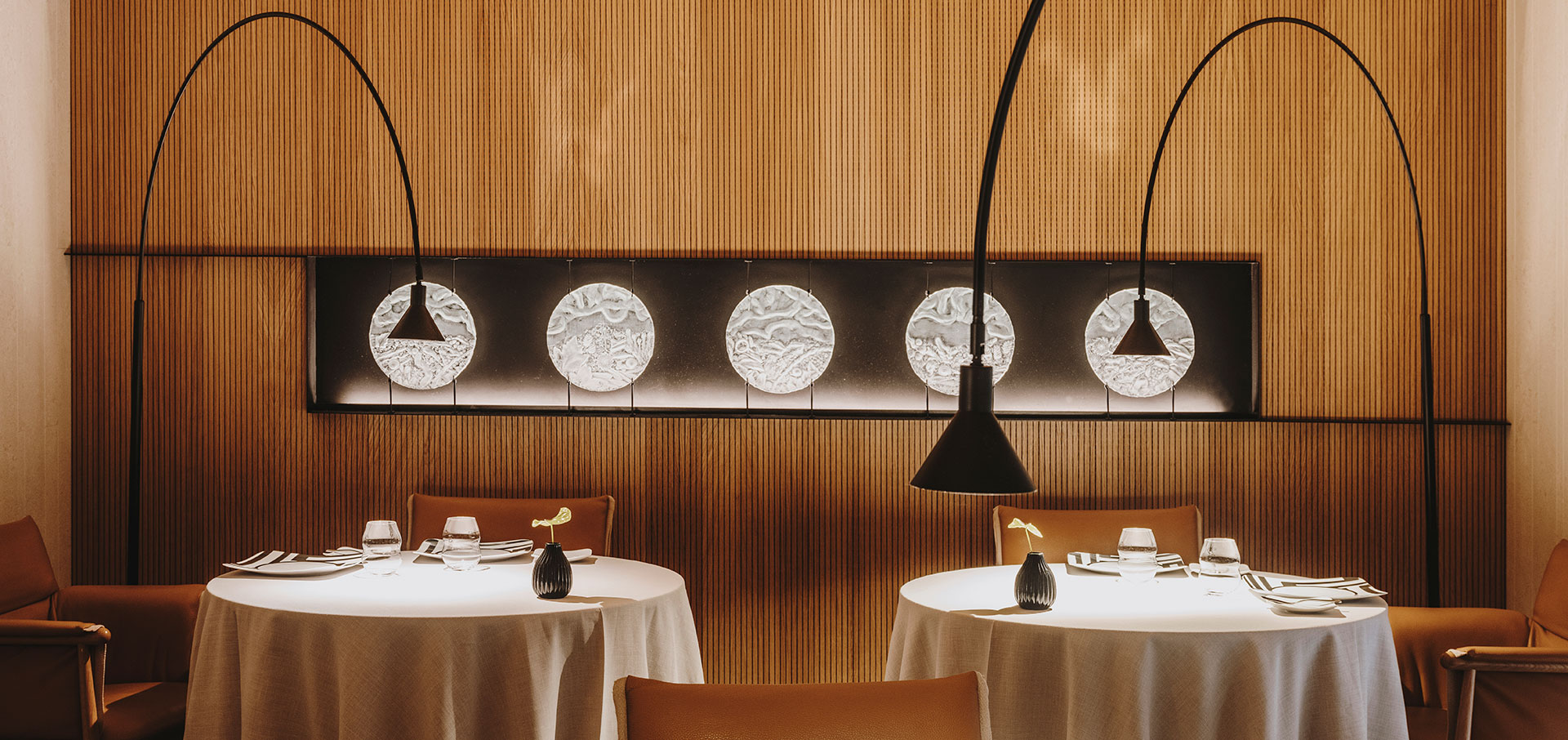 The second Michelin star arrives at the new Angle
In the heart of Barcelona, a space is once again refurbished to go with one of the most exclusive signature kitchens in the city; the one of chef Jordi Cruz. Just after renovation, Angle restaurant -located inside the Hotel Cram- was awarded the second Michelin star.
With a Nordic inspiration, wood appears as a predominant element guaranteeing a pleasant welcome. Art is also an essential part of the project, having lightweight sculptures that blend into the walls inspiring diners from all perspectives. Congratulations the team of Jordi Cruz for such an incredible achievement.