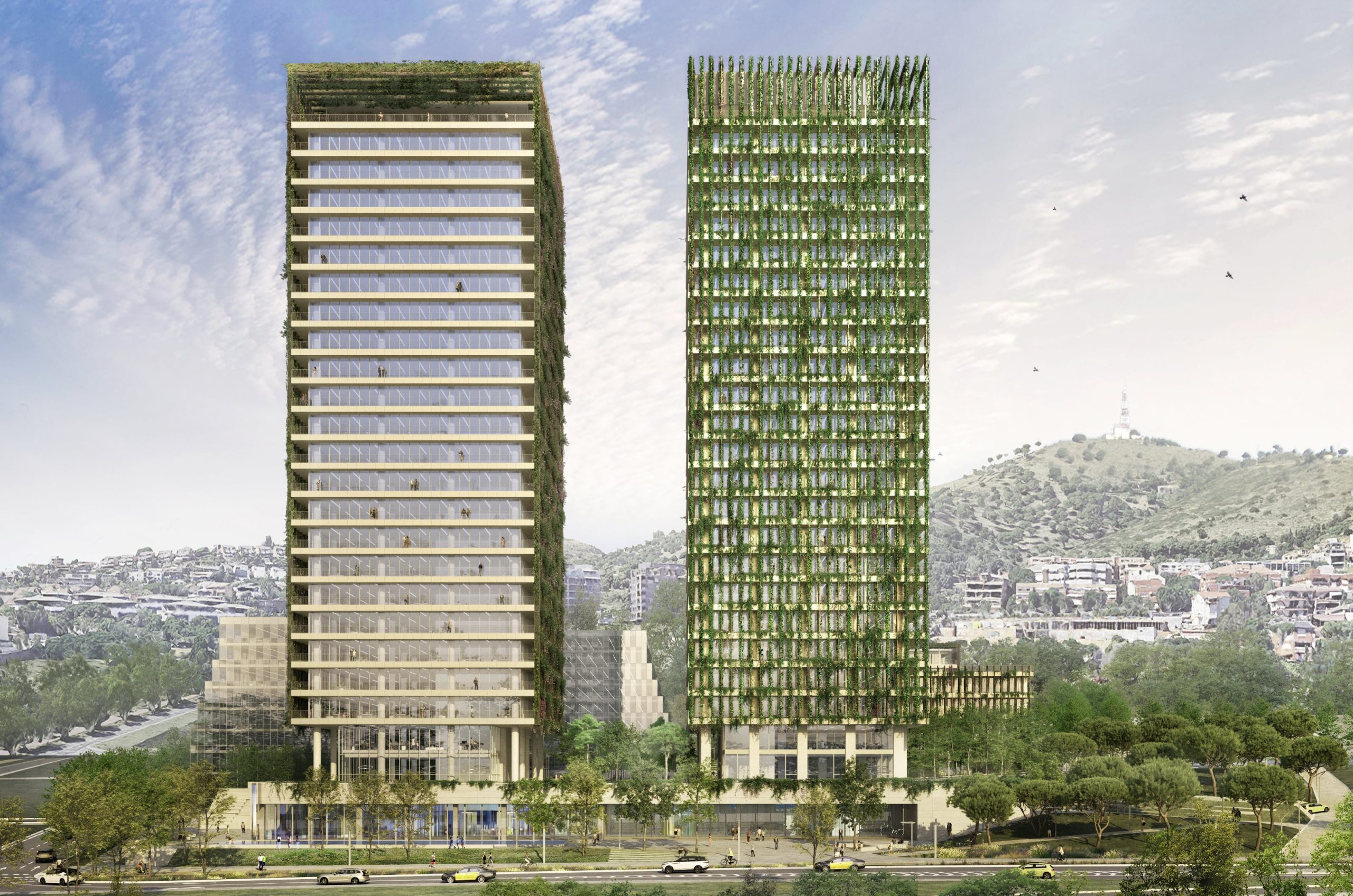 Porta Diagonal, an innovative development at the entrance to Barcelona
The business park will be an innovative development for Barcelona, integrating the urban fabric with the natural environment and promoting sustainability, wellbeing, and connectivity.
This new development Porta Diagonal is located near Esplugues de Llobregat, at the entrance to Avenida Diagonal, the main artery of Barcelona and its neighboring municipalities. It will connect the mountain and the city, helping to transform an area designed to become a new central hub in Barcelona. Porta Diagonal, the result of a public-private partnership between the developers, Grupo Sacresa and Emesa, and the Ajuntament d'Esplugues de Llobregat, will be composed of six buildings, including two twin towers some 100 m high.
GCA Architects is designing one of the two towers, whose exterior appearance has been developed in collaboration with Batlleiroig to generate a unified image. A biophilic perspective has been adopted for the design of the buildings, seeking to reconnect with the environment and natural systems so that the spaces created are sustainable, healthy, and productive for the users, thus differentiating them from other business and service parks.
The two towers propose the formation of perimeter terraces and a second vegetation skin that reinforces the verticality while reflecting the natural character of the sector. This double skin has been rotated 90º so that one tower, intended for offices (designed by GCA Architects), enhances the view toward the sea and the mountain. The other, intended for a hotel/aparthotel (designed by Battleiroig), enhances the view towards Barcelona, achieving a differential aspect of each tower without renouncing the unified image.
The buildings will meet the highest standards of sustainability (LEED or BREEAM certifications), wellness (WELL certifications), and connectivity (Smartscore and Wiredscore certifications) in their respective uses.