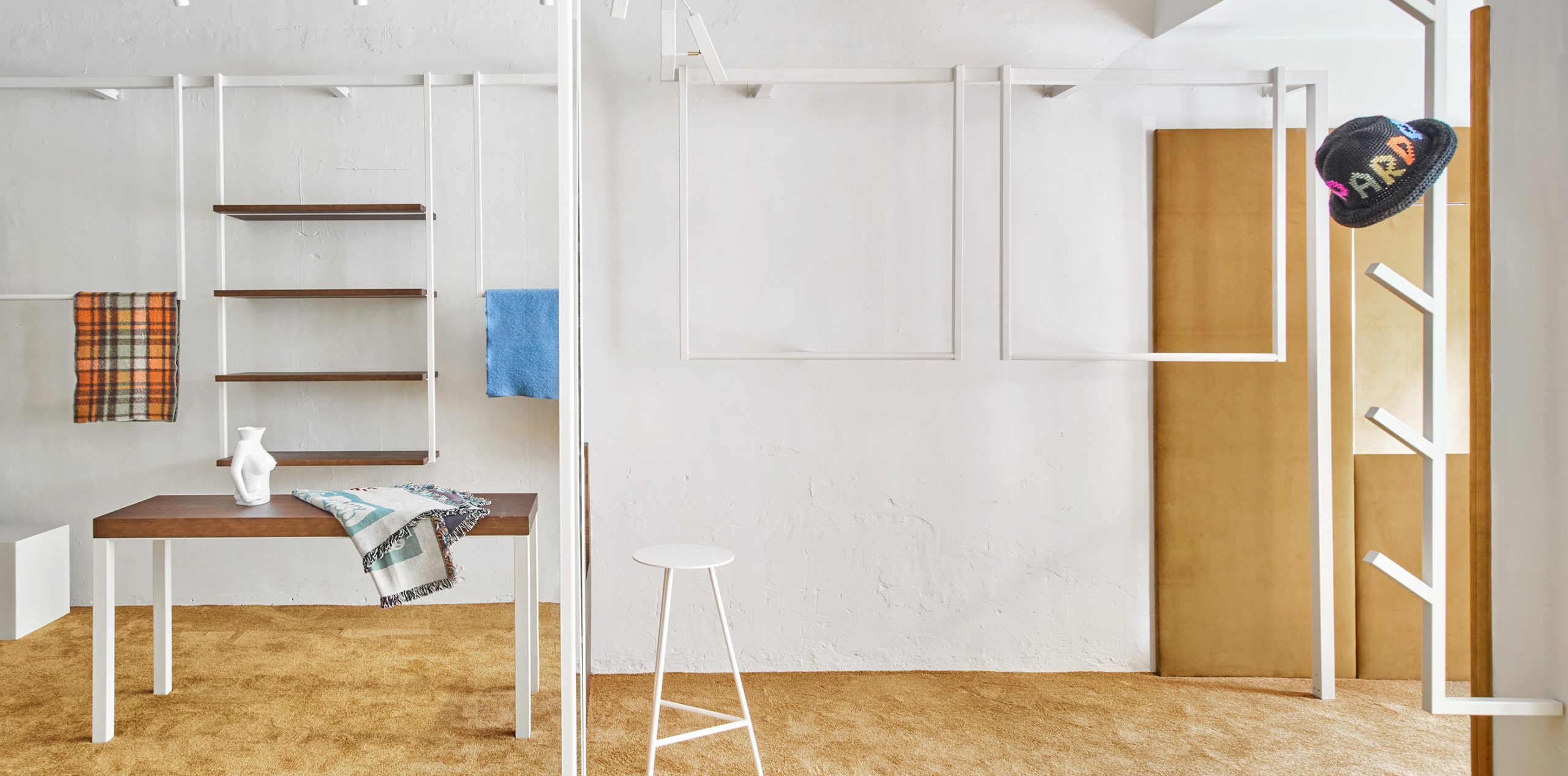 Vasquiat opens in Barcelona its first physical shop "VASQUIAT ROOM"
Designed by GCA Architects and This is Odd with the artist and designer Cristian Herrera, VASQUIAT ROOM opens its doors as a multifaceted store: a hybrid between a constantly updated physical catalogue and a meeting point for fashion and design lovers. With this idea in mind and located at 243 Provença Street, between Rambla Catalunya and Paseo de Gracia, it is a non-conformist, flexible and welcoming space that combines perfectly with the avant-garde character of the VASQUIAT product. When designing the VASQUIAT ROOM, we have opted for a combination of interesting elements, colours and textures that allow for an experience in which to contemplate, feel and discover "There is a chromatic proposal that consists of finding a harmony through singular colours. This balance allows us to present the space as neutral yet personal", describes Andrea, partner of GCA Architects.
This intention of designing a neutral container that would help the products to stand out yet personal is reflected in a unique language that combines materials such as iron, wood, velvet and carpet, or the same Inox of the Jodul products used in the most intimate corner of the shop (the bathroom). All these friendly, noble materials that age well with time, bring together the qualities that we find in the product offered by VASQUIAT; an essential premise to be transferred to the design of the space.